BA(Hons) Media and Communication Studies. University of Wolverhampton, 2007.
A degree in Media and Communication Studies will provide you with a wide range of subject specific and transferable skills to give you a competitive advantage in the graduate employment market. Previous graduates have gone on to work in the media industry (production and presentation), journalism, public relations, corporate communications and local government.
Media and Communication Studies offers you a variety of perspectives on contemporary media forms and their impact upon communication. Throughout the course you will explore a variety of approaches to the study of media and communication, and will consider the impact of forms of media (TV, radio, newspapers, multimedia etc) on the ways in which we communicate. You will also have the opportunity to examine specific content such as soap operas, documentary, reality TV, blogging, texting and investigate the institutional context of media and communication.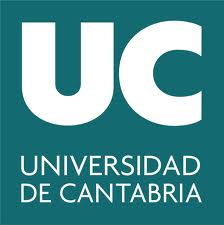 Master in Development Studies and International Cooperation, Universidad de Cantabria,  2010.
Development is understood as an arena of institutions, policies and actors mobilized by the social, economic and political realities of structural global inequality. Measures to promote development can be an expression of political solidarity with the marginalized and disenfranchised masses of humanity, but can also comprise mechanisms by which global asymmetries of wealth and power are maintained.
Master of Science in Communication Studies.Vrije Universiteit Brussel,

2014
The programme consists of two semesters and is completed in one academic year. It comprises one set of compulsory courses and one set of optional courses. The optional courses allow students to focus on three specific fields: business and markets, policy and governance, user aspects of new media and society in Europe. Instead of choosing from the optional courses, students can decide to do an internship.

Media economics, European media markets and mechanisms
Digitisation of media, the emergence of the Internet and the mobile revolution have fundamentally altered the media industry. Formerly separate markets are merging. Old and new players are forging new business models. This master provides you with an in depth understanding of media economics, European media markets and mechanisms.
European policy and policy-making in the field of media
The European Union plays a crucial role in media and communication policies. It has tried to foster a single European market in media and services. Through several large programmes it has stimulated innovation and the emergence of a European Information Society. The European Commission's current Digital Agenda for Europe sets the framework for the coming years. In this master programme, you will gain an understanding of European policy and policy-making in the field of media, innovation, and the Internet.
Interdisciplinary user research in the field of new media
People as users of new media and communication technologies are central stakeholders in the European information society. The interplay between changes in new media and in the adoption of these new media in everyday life is important to understand social change in Europe. This master provides you with a deeper understanding of interdisciplinary user research in the field of new media.
Work in the emerging European communication space
This MA programme will equip you with the necessary analytical skills and subject-specific knowledge to work in the emerging European communication space. Being taught in the capital of Europe, it will acquaint you with the European institutions and media players. For that purpose, the programme schedules a yearly lecture series with representatives of European industry and institutions, organizes site visits and offers the possibility of an internship.
Strong focus on current trends
The Master has a strong focus on current trends and is supported by state of the art research from two partnering research institutes of the VrijeUniversiteitBrussel: the centre for Studies on Media, Information and Telecommunication (SMIT) and the Institute for European Studies (IES).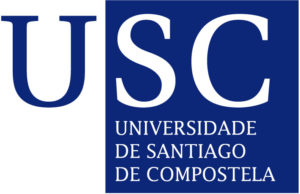 Programa de Doctorado en Comunicación e Información Contemporánea
Línea de investigación: Los procesos de transformación y cambio en la comunicación y en periodismo
El Doctorado en Comunicación e Información Contemporánea ofrece una formación universitaria con un alto nivel de especialización para atender las necesidades académicas y científicas que se derivan de las diferentes líneas de investigación vinculadas al Periodismo y a la Comunicación Audiovisual. La principal finalidad de este Doctorado es garantizar un aprendizaje que satisfaga las exigencias de los alumnos que realizaron el grado en Periodismo o en Comunicación Audiovisual, y también en otras titulaciones, principalmente de Ciencias Sociales, y que desean continuar su formación investigadora. Se trata de un programa que ofrece múltiples opciones de especialización a través de líneas de trabajo ya consolidadas, explorando los lenguajes y las posibilidades informativas y comunicativas de los diferentes formatos y soportes. Se apuesta por una formación altamente calificada y por un conocimiento vinculado al intercambio científico permanente a través de los convenios que existen con universidades de referencia europeas y americanas, que ya colaboran con los grupos de investigación que participan en el programa de Doctorado.
The following two tabs change content below.
David Guardo Puertas (Barakaldo, Vizcaya, País Vasco, 8 de junio de 1982) es un periodista y profesional de la comunicación español. Ha residido la mayor parte de su adolescencia entre Santander y Potes, en la comunidad autónoma de Cantabria. Ha cursado estudios en tres países de Europa: Inglaterra, Bélgica y España. David es Licenciado en Periodismo y Comunicación por la Universidad de Wolverhampton en 2007; Master en Estudios de Desarrollo y Cooperación Internacional por la Universidad de Cantabria en 2009 y Master en Ciencias de la Comunicación en la Universidad Libre de Bruselas en 2014. En el ámbito profesional tiene un amplio y variado currículum, ha trabajado como responsable de prensa y comunicación en organizaciones internacionales en Bruselas, en desarrollo de negocio en multinacionales en Londres, así como también ha sido redactor de informativos en radio y televisión de medios de comunicación españoles y jefe de prensa en universidades. También destaca su labor emprendedora obteniendo el primer premio UCem en 2009 al mejor proyecto empresarial de Cantabria otorgado por la Universidad de Cantabria y el Ayuntamiento de Santander. David Guardo fue finalista del "Shining Stars of Europe" del Parlamento Europeo, concurso celebrado en Estrasburgo el 9 de Mayo de 2014 con más de 86 participantes de toda Europa por su spot "And Now What". Asimismo, David Guardo ha sido beneficiario de numerosas becas que han contribuido a su desarrollo personal y profesional; beca de movilidad de la Unión Europea "Leonardo Da Vinci" y "Universidad- Empresa" de la Cámara de Comercio, Industria y Navegación de Cantabria 2007/2008; beca del Fondo Social Europeo en 2009 y beca "Erasmus Para Jóvenes Emprendedores" de la Comisión Europea. Desde finales de 2012 hasta mediados de 2014 trabaja como consultor en comunicación para organizaciones internacionales con sede en Bélgica y como colaborador de la radio deportiva sincensura Fox en el programa Objetivo 2014 en Chicago, EE.UU. En la actualidad es profesor de las asignaturas de Periodismo Digital, Periodismo Deportivo y Creación Estratégica de Medios en la Facultad de Comunicación Social-Periodismo de la Universidad Autónoma de Occidente en Colombia. Trabajo que combina junto con el de asesor de comunicación para empresas.
Latest posts by David Guardo (see all)