"Mr. Guardo has worked at the head office of the Confederation of European Senior Consultant Services (CESES) (of which I was General Secretary until March 2013) in charge of developing an effective communication system for that Organization to be represented at the level of the European Union institution as well as of the private enterprises and the governamental authorities."
"In the period of his stay he developed a comprehensive communication model and its practical implementation tools fully responding to the needs and expectations. Mr Guardo has clearly a very good knowledge and understanding of the theory and practice of Broadcast Journalism, Radio Broadcasting, Political Communication, International Media and Culture. He has complete command of the English language, oral and written."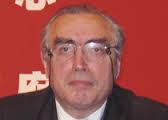 Dr. Guido Bognolo. Managing Director WSA Associates. Former General Secretary of CESES, Brussels, Belgium
"My first professional encounter with Mr. Davido was in year 2005 in London during my position as Product Executive at Jac. Mr. David was at that time studying at the University of Wolverhampton. He came to us as a trainee and I had the pleasure to manage and train him in a period of 12 months. During his traineeperiod David developed great skills in Travel industry, developed great knowledge in English language and showed immense willingness to learn new things and was never afraid of challenges! At some point David was in charge of smaller projects and he always delivered on time and was often willing to share his creative ideas of how things could be executed in an even better way! Mr. David is an excellent team- player, with him onboard the team would always perform well and deliver and he also managed to work on his own".
"Apart from that he is a good communicator, open-minded and therefore open to new ideas. He is always very professional, is very reliable, trustworthy and handles well stressful situations, which often occures in travel industry where deadlines must be met. Mostly, I remember David as a postitive person and he always came to work with a smile on his face. He soon became a great colleagues in the office and it was a pleasure to see him grow professionaly and personally. I would not hesitate to recommend David to anyone as I know he will always give his 100% and will deliver! If I today once again would have the possibility to work with Mr. David I would be honored and glad to work with a person like him."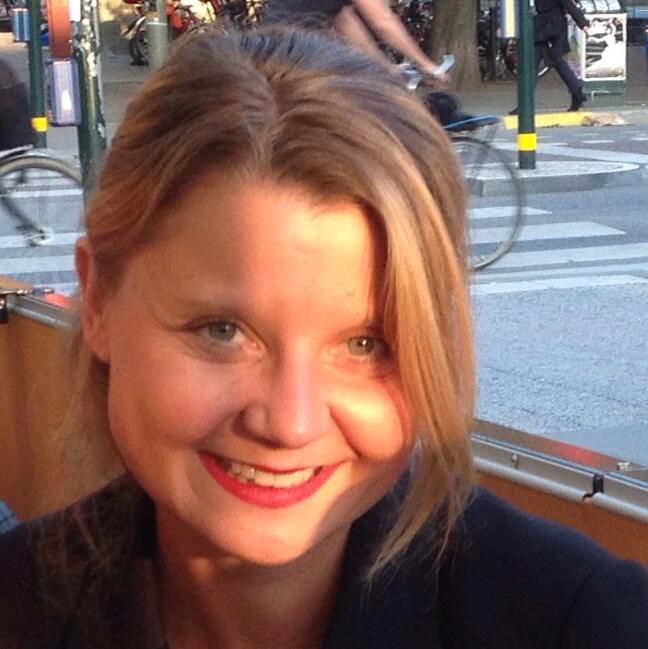 Joana Mincao European Markets Manager at Jac Travel London, London, England, United Kingdom
"I have known David Guardo at Prisma MPA Grupo, communication agency based in Spain. David was in charge of developing communication strategies to new clients. I was impressed by the entrepreneurship talent of David, his ability to manage several projects at the same time, and above all his multicultural background. Beside his high professionalism, I would highly recommend working with David for his personal skills: his positivism and good mood make any ambitious challenge possible.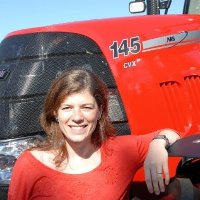 Marie Mouton Brand Communication Manager Case IH and Steyr (CNH Industrial group) Europe Middle East Africa
"David Guardo was a student of Media and Communication here at the University of Wolverhampton. He graduated with a BA Hons in September 2007. His practical media work was particularly good. He has a genuine interest in the relationship between media and sport-and did some good practical (and written) work on this theme. He also successfully studied a range of other subjects including Broadcast Journalism, Radio Broadcasting, and Political Communication. He also studied international media and culture in the modules Global Media/Global Culture and Contemporary Media: Beyond National Boundaries. In addition, he successfully completed a final-year double-credit Independent Study Project."
Paul Brighton. Principal Lecturer and Head of Media, University of Wolverhampton. United Kingdom.
"I know professionally and personally David Guardo who worked at the University of Cantabria as head of communication in the Vice-rectorate for Culture, Participation and Dissemination. His language skills, and experience in communication and management of new information technologies have been highly appreciated during the time he worked in this institution. Therefore, I would like to highlight his qualities as an enthusiastic, entrepreneurial and hard-working person. In the same way, I would also like to mention that in 2009 he received the first award to the entrepreneur of the year 2009 of the University of Cantabria."
Elena Martín Latorre. Vice-Rector for Culture, Participation and Dissemination, University of Cantabria. Santander, Cantabria
The following two tabs change content below.
David Guardo Puertas (Barakaldo, Vizcaya, País Vasco, 8 de junio de 1982) es un periodista y profesional de la comunicación español. Ha residido la mayor parte de su adolescencia entre Santander y Potes, en la comunidad autónoma de Cantabria. Ha cursado estudios en tres países de Europa: Inglaterra, Bélgica y España. David es Licenciado en Periodismo y Comunicación por la Universidad de Wolverhampton en 2007; Master en Estudios de Desarrollo y Cooperación Internacional por la Universidad de Cantabria en 2009 y Master en Ciencias de la Comunicación en la Universidad Libre de Bruselas en 2014. En el ámbito profesional tiene un amplio y variado currículum, ha trabajado como responsable de prensa y comunicación en organizaciones internacionales en Bruselas, en desarrollo de negocio en multinacionales en Londres, así como también ha sido redactor de informativos en radio y televisión de medios de comunicación españoles y jefe de prensa en universidades. También destaca su labor emprendedora obteniendo el primer premio UCem en 2009 al mejor proyecto empresarial de Cantabria otorgado por la Universidad de Cantabria y el Ayuntamiento de Santander. David Guardo fue finalista del "Shining Stars of Europe" del Parlamento Europeo, concurso celebrado en Estrasburgo el 9 de Mayo de 2014 con más de 86 participantes de toda Europa por su spot "And Now What". Asimismo, David Guardo ha sido beneficiario de numerosas becas que han contribuido a su desarrollo personal y profesional; beca de movilidad de la Unión Europea "Leonardo Da Vinci" y "Universidad- Empresa" de la Cámara de Comercio, Industria y Navegación de Cantabria 2007/2008; beca del Fondo Social Europeo en 2009 y beca "Erasmus Para Jóvenes Emprendedores" de la Comisión Europea. Desde finales de 2012 hasta mediados de 2014 trabaja como consultor en comunicación para organizaciones internacionales con sede en Bélgica y como colaborador de la radio deportiva sincensura Fox en el programa Objetivo 2014 en Chicago, EE.UU. En la actualidad es profesor de las asignaturas de Periodismo Digital, Periodismo Deportivo y Creación Estratégica de Medios en la Facultad de Comunicación Social-Periodismo de la Universidad Autónoma de Occidente en Colombia. Trabajo que combina junto con el de asesor de comunicación para empresas.
Latest posts by David Guardo (see all)